Faster permanent residence process in Greece for Chine applicants
Published at: 06/04/2020 12:00 pm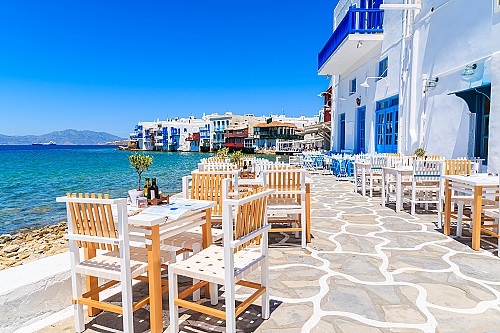 The newly elected conservative cabinet of Greece cut the red tape and enforced more straightforward investment processes to allow Chinese applicants "to get around China's strict capital controls", according to Channel News Asia.
The solution includes the using of multiple bank terminal (ATM) transactions to get the necessary amount of 250,000 EUR in Greece. Adonis Georgiadis, the development minister, said in China, that "the use of bank terminals does not violate Greek or European law. If it is violating Chinese law, this is a matter for China."
So far Greece issued 5,300 Golden Visas for non-EU residents, who purchased residential real estates in the country. Moreover, last year, the number of issued visas increased by 46 per cent. The number of successful Chinese buyers is 3,400, since the scheme's launch in 2013, disclosed the AFP. Last year, the Greek Golden Visa scheme attracted 469 million euros only from China.
Greece offers perhaps the most straightforward and affordable residency through real estate purchase scheme in the European Union. The residents don't have to live in Greece, but they can spend unlimited time in the Schengen countries and have access to European education and health care.
Greece offers attracting options for investors, entrepreneurs and top managers.
Residency for dependents for two years

Residency for entrepreneurs for one year

Residency for strategically important investments for ten years

Residency for top managers of a company for two years

And of course, permanent residency for investors in the property sector.
It is enough to sign a contract with a local lawyer or realtor on the intent to buy residential property for 250,000 euro, which is the minimum amount of required investment. A lease contract for at least 15 years of a commercial real estate for tourism purposes also qualifies.
Meanwhile, the scheme allows the investors to buy liquid real estate for a reasonable price, and the estimated value can be higher than the market price. The permanent residents can also rent out the real estate for an additional income.
Discus Holdings Ltd is an expert agent of the Greek Golden Visa scheme. Click here for the detailed information and contact us for a free consultation!
---