Which is the best citizenship to get when Europe is not an option?
Published at: 14/06/2022 09:39 am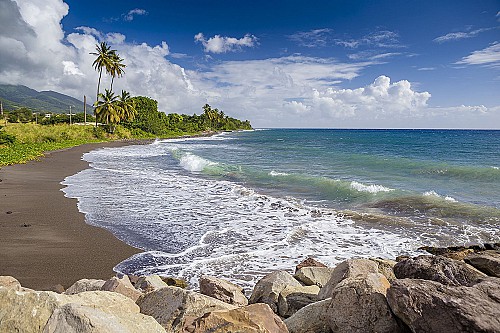 Where can you invest or pay in exchange for a sound passport and citizenship when Europe will not offer residency or citizenship programs?
Montenegro is still a good choice, but what happens when the EU closes all the citizenship programs? You will need to look elsewhere to find the perfect passport for you.
There are several countries with reliable citizenship by investment programs. Still, the Caribbean Citizenship by Investment Programs are the most traditional and stable passport schemes.
You can donate or invest in real estate in exchange for a travel document that allows you to enter wherever you want. Caribbean countries do not have diplomatic tensions with other countries. Most developed countries, or China, Russia, Turkey, etc., except the CARICOM (Caribbean Community) except these passports without a visa to enter.
Are Caribbean passports expensive?
In 2022, the average price of a flat in Germany's München was €850,000 to €3,5 million.
In the Caribbean, for $150,000, you can obtain passports even for your family members. For $250-450,000, you also own fantastic tropical villas and become a citizen with your family at the same time.
Which are better citizenship programs, those in Europe or the Caribbeans?
The answer was related to the objective of the client. European citizenship usually allows the holder to enter more countries without a visa. Still, their cost was ten or twenty times more than the average Caribbean amount of investment in exchange for citizenship.
However, the European citizenship through investment programs closed or will close until the end of the year. Please, note that residency and citizenship programs are not equal, and the EU settlement programs for investors remain on the market.
On the other hand, sometimes Europe does not offer the level of secure future you wish to provide for your family. If the news is about wars, pandemics, lack of fuel and inflation in Europe, perhaps a Caribbean island paradise country is the best solution.
Discus Holdings Ltd is one of the immigration legal services provider companies with the vastest experience with Caribbean citizenship by investment programs.
Read all the details here about the citizenship by investment programs of:
---