Why you should consider residency in the UAE in 2023?
Published at: 03/02/2023 10:11 am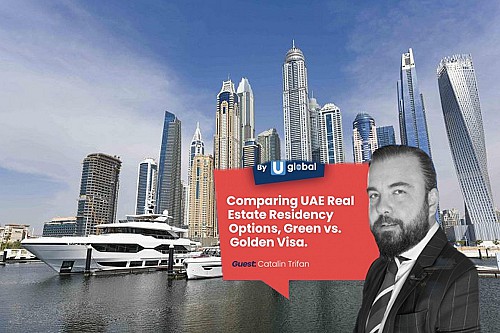 Sales Director of Discus Holdings Ltd and Dubai local expert, Catalin Trifan was interviewed by Uglobal, one of the largest investment immigration portal.
In this podcast episode, we'll be exploring the different residency options available to real estate investors in the UAE, compare the green and golden visas and discuss the advantages and disadvantages of each. You get to know why Dubai attracts so many foreign investors, and get hot insights from experts who have firsthand experience in the field.
Click below to tune in and learn more about the different residency options in the UAE and how they can benefit you.
Read more about Golden Visa news in Uglobal's article, and if you are interested, click here to contact us for personalised consultation.
---