Which is the best Caribbean Citizenship for large families? - Antigua and Barbuda
Published at: 01/03/2023 09:19 am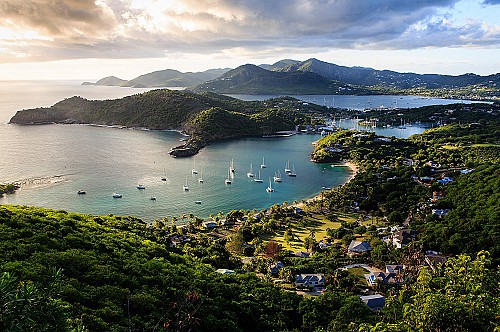 Five Caribbean island nations offer citizenship by investment programs, but Antigua has much to offer compared to the other countries. Antigua is safe and beautiful, and luxurious. It has a powerful passport, perhaps because it accumulates wealth on those sandy beaches, perfect as in your dreams. Safety is always an issue in tropical countries, but Antigua and Barbuda is one of the safest places to live.
Antigua and Barbuda attracts investment in exchange for passports with the two traditional options, contribution and real estate investment. Interestingly, a couple of years ago, Antigua seemed extremely expensive. And now, a beautiful property is generally more affordable than a one-bedroom flat in any European capital.
So, as a single applicant, you can contribute to the state only 100,000 USD, and there is an additional 30,000 USD government fee.
Which is the most advantageous investment option for the citizenship of Antigua and Barbuda?
There is an interestingly affordable option. Families of up to five members can contribute in exchange for passports, and each additional dependent family member after the fifth pays only 15,000 USD.
Moreover, the minimum investment amount through the real estate option is only 200,000 USD, there are 35,000 USD legal fees, and the state fee is 50,000 USD for up to four people and 15,000 for additional family members.
Remember that Antigua and Barbuda is not only a luxury holiday location. An Antiguan passport allows you to enter 151 countries, including the EU Schengen zone and the UK. Moreover, the island nation neither imposes income, inheritance tax, nor tax burden on existing holdings. Meanwhile, the naturalisation process takes five months; you do not have to present during the application but must visit the beautiful country once after five years.
Discus Holdings Ltd's experts have supported applications for citizenship of Antigua and Barbuda since its introduction in 2013. Click here for the details in written form.
---