Breaking news: Russians can not apply for Caribbean citizenships from April 2023
Published at: 07/03/2023 08:35 am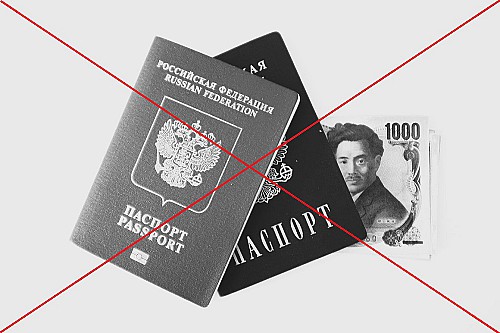 The Caribbean countries with citizenship by investment programs accepted the six demands of the United States. It means the future of the most essential advantages of citizenship by investment programs of Saint Kitts and Nevis, Grenada, Antigua and Barbuda, Saint Lucia, Grenada, and Dominica looks safe.
The historic decision was made during the US-Caribbean Roundtable on Citizenship by Investment in St Kitts on February 25 2023.
The representatives of the US understood that "CBI revenues are invaluable for funding major infrastructural and development projects and building resilience."
Meanwhile, the Caribbean island nations conjointly accepted the six CBI (citizenship by investment) principles proposed by the United States. Moreover, the CBI countries requested the government of the United States to support a similar engagement with the UK and the European Union. If it happens, a joint policy will help these countries to keep their visa-free entrance to Europe.
Russians can not apply for Caribbean citizenships from April 2023
Grenada was the last Caribbean citizenship-by-investment scheme host country that allowed Russian and Belarus citizens to invest in exchange for passports. From the last day of March 2023, the five nations suspended the applications of Russian and Belorussian citizens.
Collective agreement on the treatment of denials: Not to process applications from persons whose applications have been denied in another CBI jurisdiction, by proactively sharing information on denials.
Interviews:

Conduct interviews with applicants, whether virtual or in-person.

Additional checks:

Each jurisdictions will run checks on all the applications with the Financial Intelligence Units of the related countries during the process.

Audits:

Audit the schemes annually or every two years following internationally accepted standards.

Retrieval of passports:

Request law enforcement assistance to retrieve revoked and recalled passports.

Treatment of Russians and Belarusians:

Suspend processing applications from Russians and Belorusians. Four jurisdictions have already suspended applications, and Grenada, which processes applications from Russians and Belarusians with enhanced due diligence, will stop processing new applications from Russia and Belarus

from March 31, 2023

.
Do you want to become a citizen of one of the Caribbean countries? Do you want to enjoy the freedom of travel, the advantages of low taxes and the highest quality of life in a tropical island paradise? Could you ask for a consultation here to be able to choose and compare your pros and cons? Our experts are waiting to provide you with detailed information!
---